Welcome to Lefkada
Lefkada is situated between Kefalonia and Corfu and is characterized as the most picturesque of the Ionian islands.
It has unique natural beauty, green mountains, a good climate and beautiful beaches such as Porto Katsiki, Egremni, Vasiliki, Agiofili, Kathisma, Mikros Gialos, Agios Giannis which impress with their incredible turquoise color. These beaches are ranked among the most beautiful ones in Greece. Lefkada is an ideal destination during all seasons of the year.
History
Lefkada owes its name to the white (lefkos in Greek) rocks that characterize the southern part of the island, the cape of Lefkata. The name was first given to the ancient city of Lefkada and then to the entire island. According to mythology, the poet Sappho jumped to the sea from these white rocks as she couldn't endure the torture of her love for Phaon.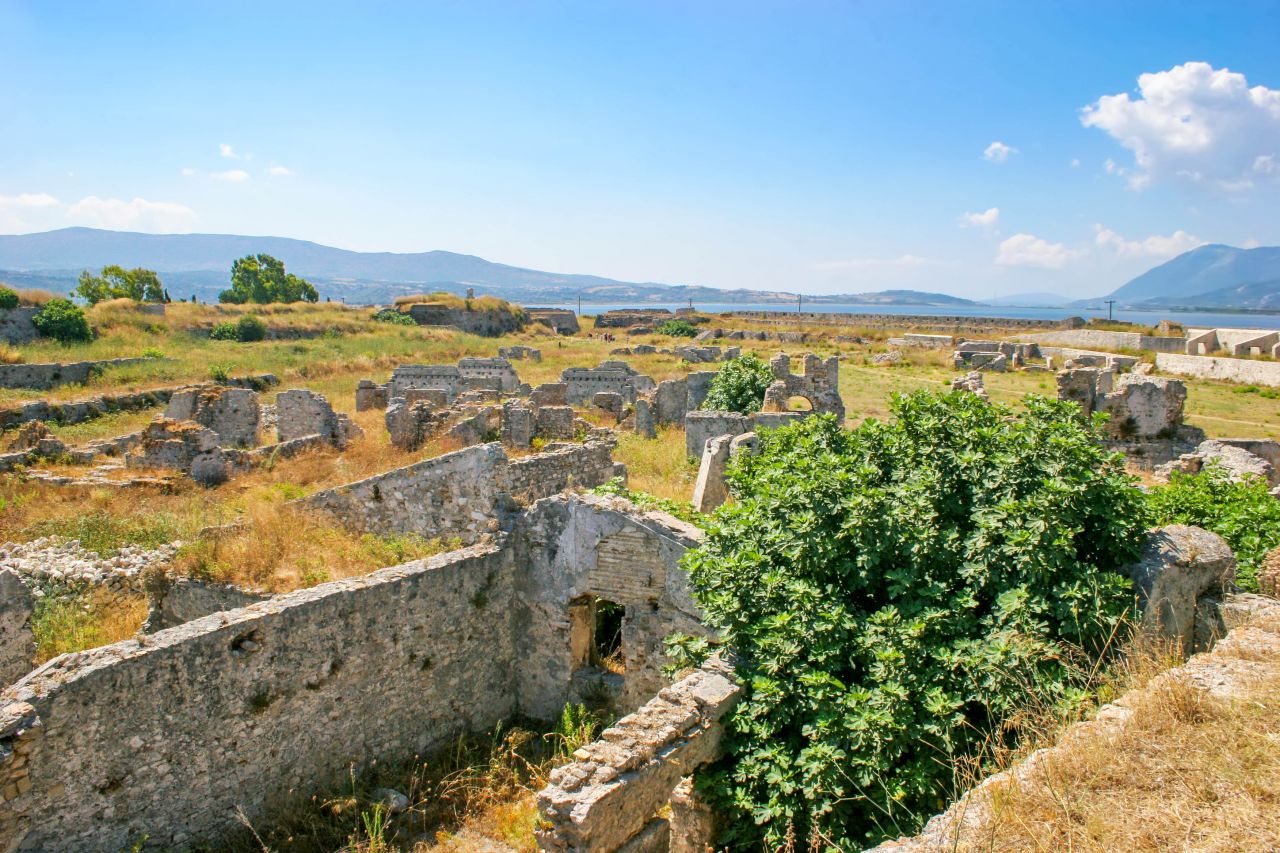 During the English domination, the Greek language became official, new road networks were built and the town's water supply was organized and improved. The official English occupation didn't last for long but the English Protection of the Ionian Islands lasted until 1864. During the English rule and Protection, Lefkada and the other Ionian Islands helped the rest of Greece which was still under Turkish rule.
This period also allowed inspiration for many writers such as Yakumo Koizumi also known as Lafcadio Hearn and Angelos Sikelianos. In the 21st May of 1864, a treaty was signed proclaiming the unification of the Ionian Islands (among which is Lefkada) with the independent and newly born Greek State.
Beaches
Nature has been really generous in Lefkada as it has endowed the island with amazing beaches and landscapes all over its territory. In every single corner of this land, the opening to the sea surprisingly reveals a small paradise.
Activities / Points of Interest
Lefkada is one of seven Islands which decorate the sparkling Ionian Sea. It is the only island that has direct access through an iron built in bridge which connects the island to the mainland. With its vivid aqua beaches, it's a wonder why visitors find Lefkada as an incredible destination. Whether you're an adult looking to relax or a young adult looking to explore, Lefkada will accommodate you in every way.
Lefkada is known for its one of kind beaches. These beaches are perfectly blue and have lush green mountains as a backdrop. With this perfect scenery visitors are delighted by the spectacular pictures they are able to take. Some of the more famous beaches include Egremni, Porto Katsiki and Kathisma.. Egremni is one of the top beaches in Europe with its unbelievable spectrum of azure waters It's also one of a few beaches which never get too crowded. Porto Katsiki is known for its natural beauty with its abrupt white cliffs, magnificent mountainous scenery and perfectly turquoise waters. Another treasure of the island is Kathisma Beach. This beach is one of the longest beaches in Lefkada with mysterious caves and tall rock cliffs. Kathisma is filled with restaurants and beach bars and is known as a very happening beach. Popular on most beaches in Lefkada is the very thrilling sport of sky parachuting, perfect for those wanting to try out something "daring". Another popular beach is Ai Giannis beach. Ai Gianni is known for wind and kite surfing, but also a perfect place to enjoy a swim in the wonderful Ionian Sea. Nearby Ai Giannis is a short hike to Krioneri beach a hidden gem situated behind a little church.
For those looking to go sightseeing there are many sights for different types of people. Accessible through boat and located twelve nautical miles from Nidri lays Papanakolis caves. These caves were believed to be a hideaway for submarines. The monastery of Faneromeni located in Frini is another popular destination. Notice the tranquil environment as you enter the exquisite monastery. Enjoy taking pictures of the sunset from above at this ideal location for photo shooting! Visit the zoo and check out all the friendly animals or visit the museum and take a look at the wonderful Icons that take you back to the Byzantine Empire. Looking for something more laid back? Drive to one of the nearby villages of Karya, Sfakiotes or Tsoukalades for a delicious, traditional feast in a quaint setting, or go take some of the most beautiful photos of picturesque views.
For those looking to explore, the waterfalls of Nidri are incredible and simply breathtaking! Enjoy the exquisite mountainous natural beauty and the one of kind scenery while hiking up to the waterfalls. Feel free to take a dip in the lovely waterfall after taking the hike up.Looking for some more real fun and excitement? If so, be sure to check out the water sport of Nidri. Here you will find water sports that include parasailing, jet skiing, water skiing, paddle boating with the kids or even ride on the back of a boat on a one of a kind water tube. Lefkada is known for wind and kite surfing. Be sure to check out some of the popular surfing destinations like Vasiliki, Milos and Ai Giannis. Bike riding, hiking and cycling are also popular activities in Lefkada as over 70 % percent of Lefkada is mountainous making it a perfect place providing endless paths for you and your family to enjoy.
After a day at the beach or exploring, you will most likely be ready to see what Lefkada has to offer at night. There are a plethora of places to indulge in. Take pleasure in tasting some of the local cuisine and enjoy the Lefkada nightlife. In Lefkada town you will find many restaurants, bars, shops and cafes. Get lost in one of the alleyways where you will stumble upon a taverna waiting to serve you a one of kind meal. Or visit the town of Vasiliki where you will stumble upon many restaurants by the sea providing the perfect breeze on a hot summer night. Enjoy the moonlight while walking down these enchanted towns.
Lefkada waits for you to come make your dreams a reality. There is truly something for everyone on this perfectly exquisite island!